Books, books, please give me all the good books. For all the book lovers out there looking for winter book recommendations, here is a list of my top 5 to kick off your winter reading.
There is something deeply comforting about sinking into a big chair with a cozy blanket, a hot cup of tea, and a good book. The snow is lightly falling, the fireplace is burning, my kids are temporarily quiet, my Yorkie is curled up by my feet. This must be what happens in heaven. Absorbing the words on the page written from one human's heart to another often feels like peering through a window to the author's soul. Here are 5 authors worth getting to know. Happy reading to you.
---
Affiliate Disclaimer-The following are affiliate links through Amazon. I only recommend products I genuinely like and use. If you purchase something through these affiliate links, I will earn a small commission at no additional cost to you. Thank you for supporting the products and brands that allow Live Each Day to continue providing free content.
---
Untamed by Glennon Doyle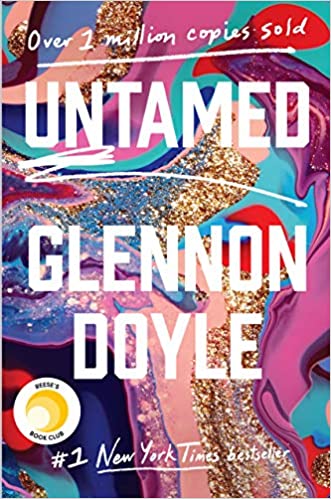 If you haven't yet read Untamed, what's going on? No, really. Released in 2020 at the height of the pandemic, this book skyrocketed, almost instantly, to a New York Times bestseller and remained at the top of the list for nearly a year. Glennon Doyle has written 3 memoirs during different phases of her life and many would say this is her best yet. Untamed is the compelling story of how Glennon listened to her truest inner voice, her "inner Knowing", and decided to unleash the world's expectations of her so she could stop abandoning herself. It's a raw and riveting story of courage, truth and authenticity.
"There is a voice of longing inside each of us. We strive so mightily to be good: good partners, daughters, mothers, employees and friends. We hope all this striving will make us feel alive. Instead, it leaves us feeling weary, stuck, overwhelmed, and underwhelmed. We look at our lives and wonder: Wasn't it all supposed to be more beautiful than this? We quickly silence that question, telling ourselves to be grateful, hiding our discontent – even from ourselves."

Glennon Doyle, Untamed
Some important reviews:
"Riveting….a worthy investment" – The New York Times Book Review
"Untamed will liberate women – emotionally, spiritually, and physically. I believe Glennon was born to write this book, just this way, at just this moment in history. It is phenomenol." – Elizabeth Gilbert
"A haunting powerhouse…the chance to be less alone in our own relationships." – The Washington Post
"Glennon shows us the clearest meaning of, 'To thine own self be true.' It's as if she reached into her heart, captured the raw emotions there, and translated them into words that anyone who's ever know pain or shame – in other words, every human on the planet – can relate to." – Oprah Winfrey
My review:
Glennon's writing style leaves you with no option but to search every crevice of your own soul. She is an incredible truth seeker and truth sayer. You simply can't go through your life and not read this book.
---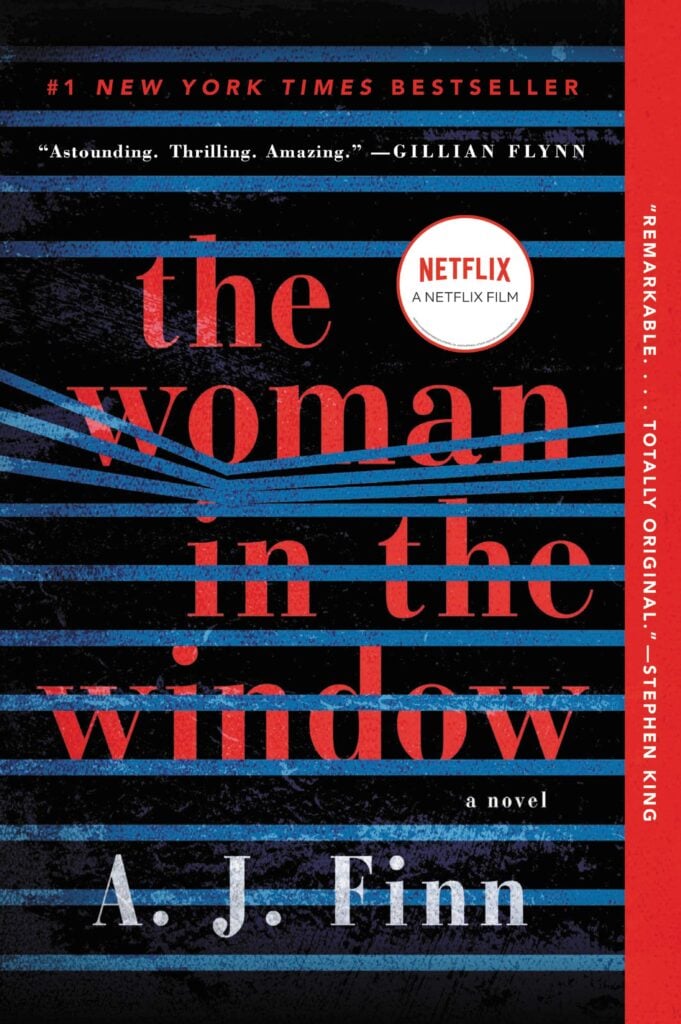 The Woman in the Window is a suspenseful novel, a psychological thriller, and an unrelenting page turner that you simply cannot put down. When you're not reading the book, you are thinking about reading the book. The author leaves the reader continuously contemplating what's real versus what's occurring only in the main character's mind. It's remarkably written, original and will keep you guessing until the end.
"The Woman in the Window has been described by one critic as 'a richly enjoyable tale of love, loss and madness.' It's possibly my favorite assessment of the book -in part owing to that 'richly enjoyable' bit, but mostly because this reviewer neatly identified the triptych of central themes I sought to explore."

A. J. Finn
Some important reviews:
"A riveting thriller that will keep you guessing to the very last sentence." – The Washington Post
"Dear other books with unreliable narrators: This one will see you and raise you." – New York Times Book Review
"The Woman in the Window is one of those rare books that really is unputdownable. The writing is smooth and often remarkable. The way Finn plays off this total original story against a background of film noir is both delightful and chilling." – Stephen King
My review:
A.J. Finn presents a gripping novel ensuring the reader is continually seeking distinction between reality vs. psychological madness within the storyline. You're either reading this book or thinking about this book until the very end. This one has a top spot on my list of winter book recommendations.
---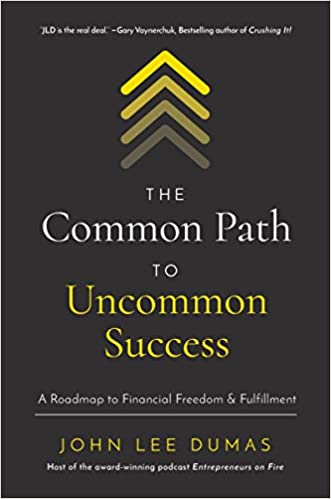 If you are interested in learning about online entrepreneurship, The Common Path to Uncommon Success is a must read for your winter reading list. John Lee Dumas is the founder and host of the daily hit podcast Entrepreneurs on Fire. The author has built a life of financial freedom and fulfillment for himself. In this book he outlines the relatively common path that you can take to get there too.
"Uncommon success is achievable, and the path is a common one. We live in a world that provides limitless opportunity and information at our fingertips. With opportunity comes excitement, and with information comes power. This book will show you how to harness your excitement and maximize your power."

John Lee Dumas
Some important reviews:
"For entrepreneurs who are serious about leveling up, Dumas arrives with a roadmap that's clear, actionable, and proven. Here are powerful ideas to get you moving." – Seth Godin, Author, The Practice
"We all want uncommon success, and John Lee Dumas shows you how to attain it. Drawing on lessons he learned building a multimillion-dollar business from scratch, you'll learn the simple, smart moves you can make to get exponential results." -Dorie Clark, Author, Entrepreneurial You, Executive Education Faculty, Duke University Fuqua School of Business
"John Lee Dumas' framework is what you need to achieve your version of uncommon success. Hard work and persistence are only two of the ingredients. This book is the third. It would be a huge mistake to not read this book." – Neil Patel, NeilPatel.com
My review:
If you are embarking on the online entrepreneurial journey, this is simply a must read. John Lee Dumas breaks the path down into 17 specific steps and outlines clear actions to take each step of the way. The author gives you a clear path with wisdom and advice from both his experience as well as the experience of many other successful online entrepreneurs. You will feel well-equipped and motivated to keep moving forward on your own path to uncommon success.
---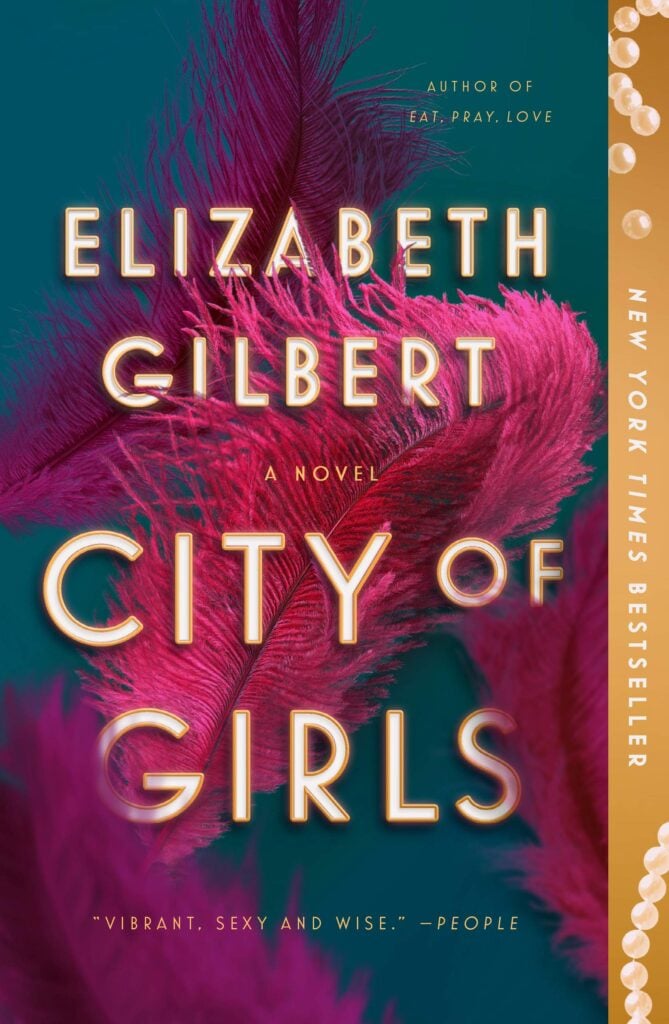 In this novel, City of Girls, Liz Gilbert takes us back to the 1940s in the world of New York City theater. It's a tale of love, human connection and desire. A young, 19-year old sets out to live in Manhattan with her aunt who runs a small, showy theater company. This character is now 89 years old telling her story of how those days created the trajectory of her life. Let's be real with each other – anything that Liz Gilbert writes about love, human connection and desire must be read, am I right?
"You don't have to be a good girl to be a good person."

Elizabeth Gilbert
Some important reviews:
"A pitch-perfect evocation of the era's tawdry glamour and a coming-of-age story whose fizzy surface conceals unexpected graduations of feeling." – The New York Times Book Review
"Gilbert's witty dialogue sparkles like diamonds in champagne." – The Washington Post
"Sparkling…begs beg questions about sex, chosen families, and being a woman." – Marie Claire
"As deliciously refreshing as a fizzy summer drink, but truly, in its second half, it's also more like fine wine, thoughtfully crafted to be savored for its benefits." – The Boston Globe
My review:
I could read Elizabeth Gilbert's writing all day long every day. This is a deeply sensual novel written from the perspective of a wise woman reflecting on the events that shaped her whole life. The author's wisdom on love and human connection shines through in each page. I enjoy The Boston Globe's review – it's on point.
---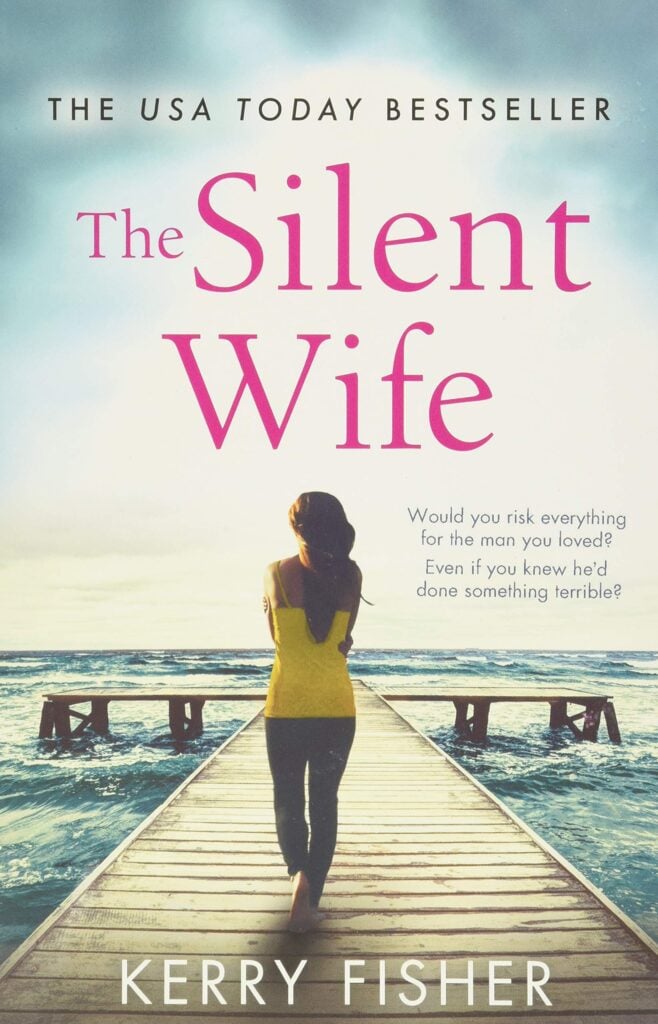 The author of The Silent Wife writes a heart-wrenching, page turning novel about love, lies, truth, strength and deeply held family secrets. This novel brilliantly highlights the complexity and interwoven nature of families. The twists and turns in this novel will take you on a rollercoaster of emotions through a myriad of complex family dynamics. It's definitely a book to be read in the middle of winter by a burning fire.
"When I was mulling over ideas for this novel, I read lots of opinion pieces and internet forums to see what women were talking about, the problems they face, the issues that are important to them. Over and over again, the discussions came back to the intricacies of family dynamics. In particular, I was struck by how much give and take is required – usually from the women – to keep everything bubbling along happily and how devastated they feel when they are at odds with members of their family."

Kerry Fisher
Some important reviews:
"My heart broke…the plot is so well written that you begin to feel as though you are one of the family, and it is packed with twists and turns." – The Reading Reverie
"An addictive novel about family dynamics, secrets, and betrayals that will have you mouth hanging open in disbelief many times along the way." – Books of All Kinds
"A compelling, chilling, and heart-pounding read which will take you on a rollercoaster ride you'll never want to leave. Phenomenally written and undeniably powerful, Kerry Fisher has done it yet again." – The Writing Garnet
My review:
I enjoyed every page of this book. It's well written, thought provoking, and leaves you analyzing what you would personally do in similarly complicated circumstances. It is a great look at the complexity of family life and the storyline helps to serve as a reminder that even in real life, no family dynamic is perfect.
---
I hope you enjoy this list of winter book recommendations. Drop me a comment after reading something on this list and let me know what you think. Leave one of your favorite books in the comments and I'll add it to my winter reading list.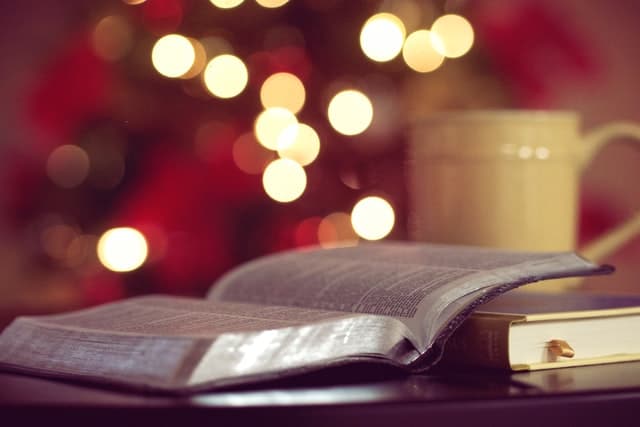 For my current podcast recommendations, check out the Top 8 Podcasts I'm Currently Listening To.
If you like this article, sign up for my newsletter so I can deliver new content directly to your inbox.